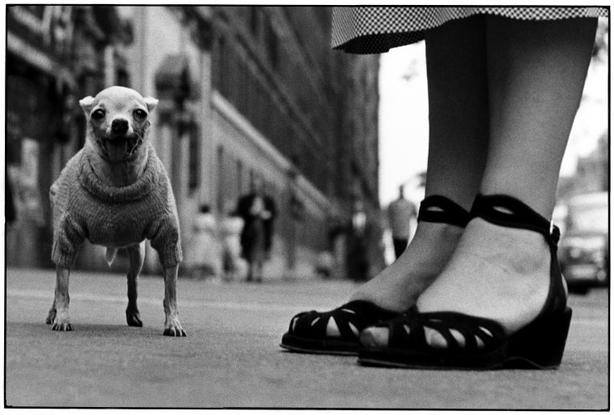 Featured Photographer: Elliot Erwitt
Elliot Erwittt is an advertising and documentary photographer known for his black & white candid shots of absurd situations in everyday settings. He was born Paris in 1928 and immigrated to the United States with his family in 1939.  He joined Magnum Photos in 1953. His photography career spans more than 50-years.
"It's about reacting to what you see, hopefully without preconception. You can find pictures anywhere. It's simply a matter of noticing things and organizing them. You just have to care about what's around you and have a concern with humanity and the human comedy. " -Elliot Erwitt
Following is a collection of his photography works over the years.